Activities
Sunrise Angkor Wat Tour
Why does everyone need to see sunrise at Angkor Wat so early in the morning? Angkor Wat is the most famous temple in the world. In the early morning when the sun starts to rise creating a beautful scenery; with the sunrise rising above angkor temple, making it look a gold palace. The local people must wake up to work at thier farm for the Cambodian people. Backpackers can visit the temple for one to three days, visiting the vast temples rich is culture and history. $10 per person for a minivan, with English speaking guide (includes free water and fruit).
Land mine museum
The idea for a Landmine Museum and Relief Facility came about when Aki Ra - an ex-child soldier. After years of fighting he returned to the villages in which he planted thousands of mines and began removing them by hand, defusing them with homemade tools. He displayed some of the items he has made safe and charged tourists $1 to view them. He used the money to support the children in his care. It opened in 1997.
War museum
The war Museum in Siem Reap is the biggest War Museum in Cambodi. It offers visitors a unique and insightful view of the perils that Cambodia faced during the last 3 decades of the 20th century. It gives also visitors an excellent opportunity to learn more about what actually occured during Cambodias 'war years'.
Silk Farm
At the farm you'll have your own local guide assigned to you to show you around. You can see the mullberry trees growing on site that sustain the diet of the silk work, the raw cocoons that are harvested and boiled, and the intricate processes of unwinding fibres, dyeing threads and spinning and weaving them.
Kulen Mountain
A playground for locals, Phnom Kulen (literally Mountain of the Lychees) is a gorgeous day out. The main attraction is the waterfalls at the top of Kulen Mountain and it's also a great picnic spot; well set up in Cambodian style with hammocks and shelters to keep you shaded from the sun.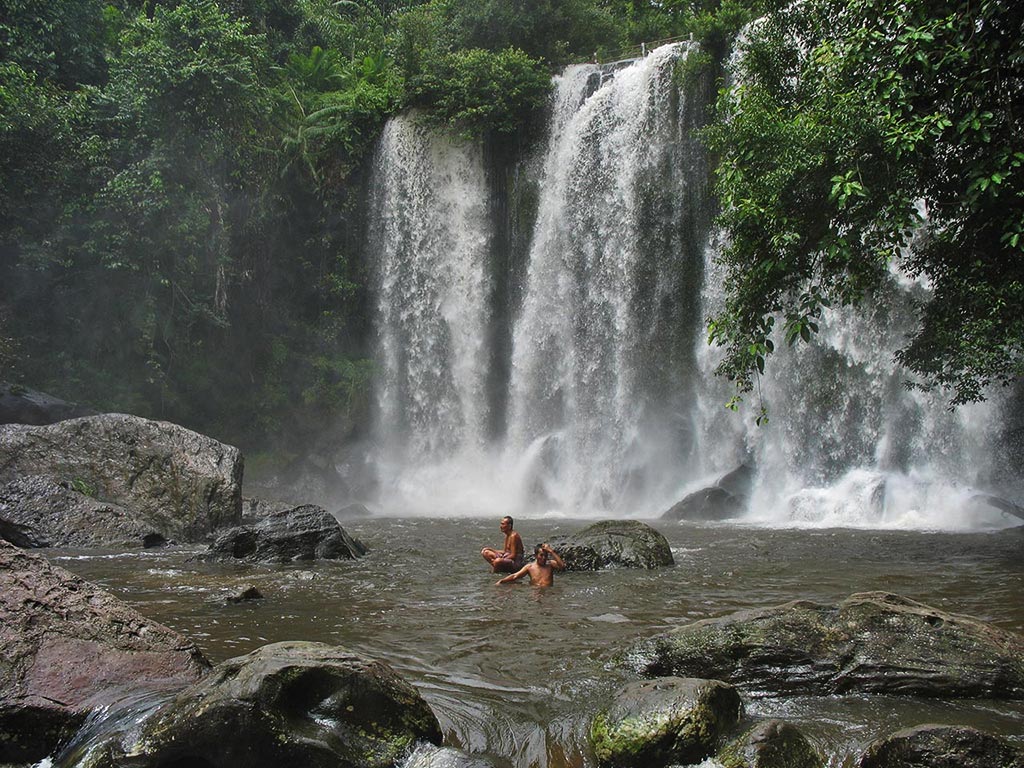 Kompong phluk Floating Village
KAmpong Phluk is a cluster of three villages of stilted houses built within the floodplain about 16 km southeast of Siem Reao. The villages are primarily Khmer and have about 3000 inhabitants. Flooded mangrove forests surround the area and is home to a variety of wildlife including crab-eating macaques.
Beng Melia Temple
Beng Mealea or Bung Mealea is a temple in the Angkor Wat period located 40 km east of the main group of temples at Angkor, Cambodia, on the ancient royal highway to Preah Khan Kompong Svay.
PRICES DEPENDENT ON TRANSPORT - PLEASE EMAIL ENQUIRIES TO: info@angkorwatsharetour.com